During a major change in my life, I purchased an old 1976 sailboat that still had the original Yanmar 4 cylinder engine. It seemed like as long and you kept good fuel and oil in her, she would continue to operate flawlessly. My experience with that engine made me, like so many other sailors, sold on Yanmar as the choice engine for cruising.
About Yanmar
Yanmar has been manufacturing diesel engines for over 100 years. In particular, this company has made power, fuel efficiency, and noise areas of focus, constantly improving from model to model. This company has continued to listen to the needs of customers and builders, always looking for ways to improve their engines for the marine market.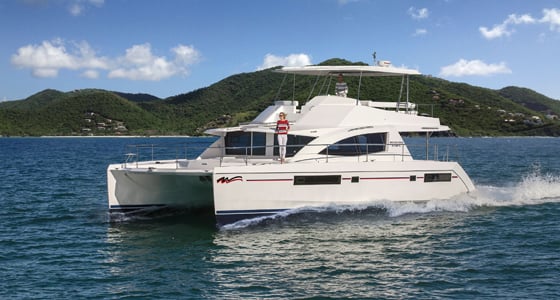 Leopard's Choice
The introduction of the saildrive by Yanmar this last decade was a major breakthrough for Leopard Catamarans. The vertical shaft allowed Leopard to remove the engines from under the aft bunks on the sailing catamarans, and shift them to a dedicated engine compartment due to the reduction in space needed for the engine and running gear. The saildrives also proved to be more efficient in the water.
Leopard Catamarans is the choice producer for such major worldwide charter fleets as The Moorings. This meant that when it came to choose an engine manufacturer to work with, one of the major considerations was the ability to gain service, support, and parts. Yanmar has a strong service network with dealers and service centers in more than 130 countries worldwide. The engines provide a simple and easy way to follow a preventative maintenance schedule.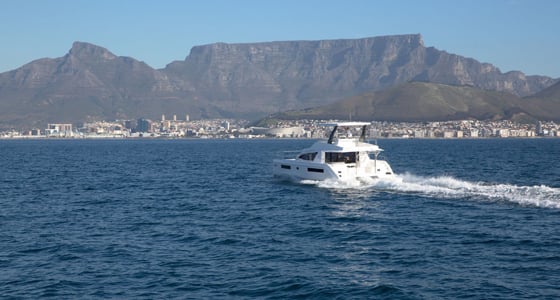 Reliable and Consistent
Many private Leopard Catamaran owners dive into the boat of his or her dreams with the intention of worldwide sailing. Leopard knows that their customers need an engine manufacturer that will provide easy to obtain parts anywhere in the world.
Leopard Catamarans continue to be consistent, well-built boats for a wide market of sailors around the world. The partnership with Yanmar has assisted in providing customers with a reliable propulsion source that won't leave them sitting at the dock.